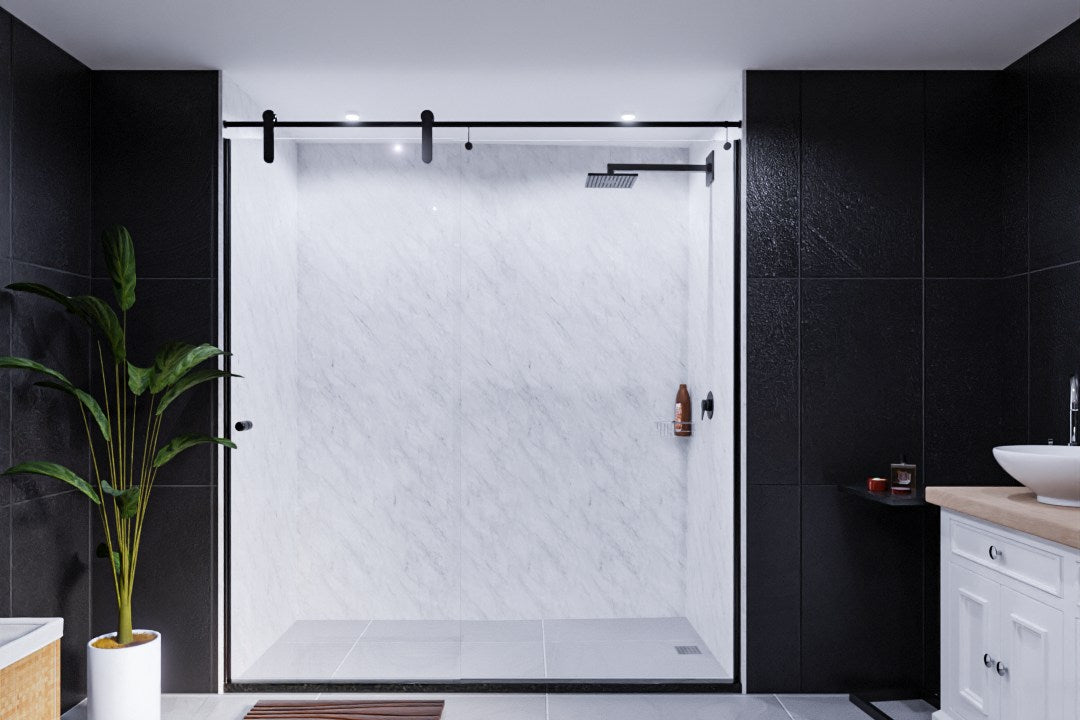 Our easy-to-install wall panels will transform your room with less than a day's work
Australia's Premier Destination for Quality Wall Panels
Our Wet Wall Panel Collection
View all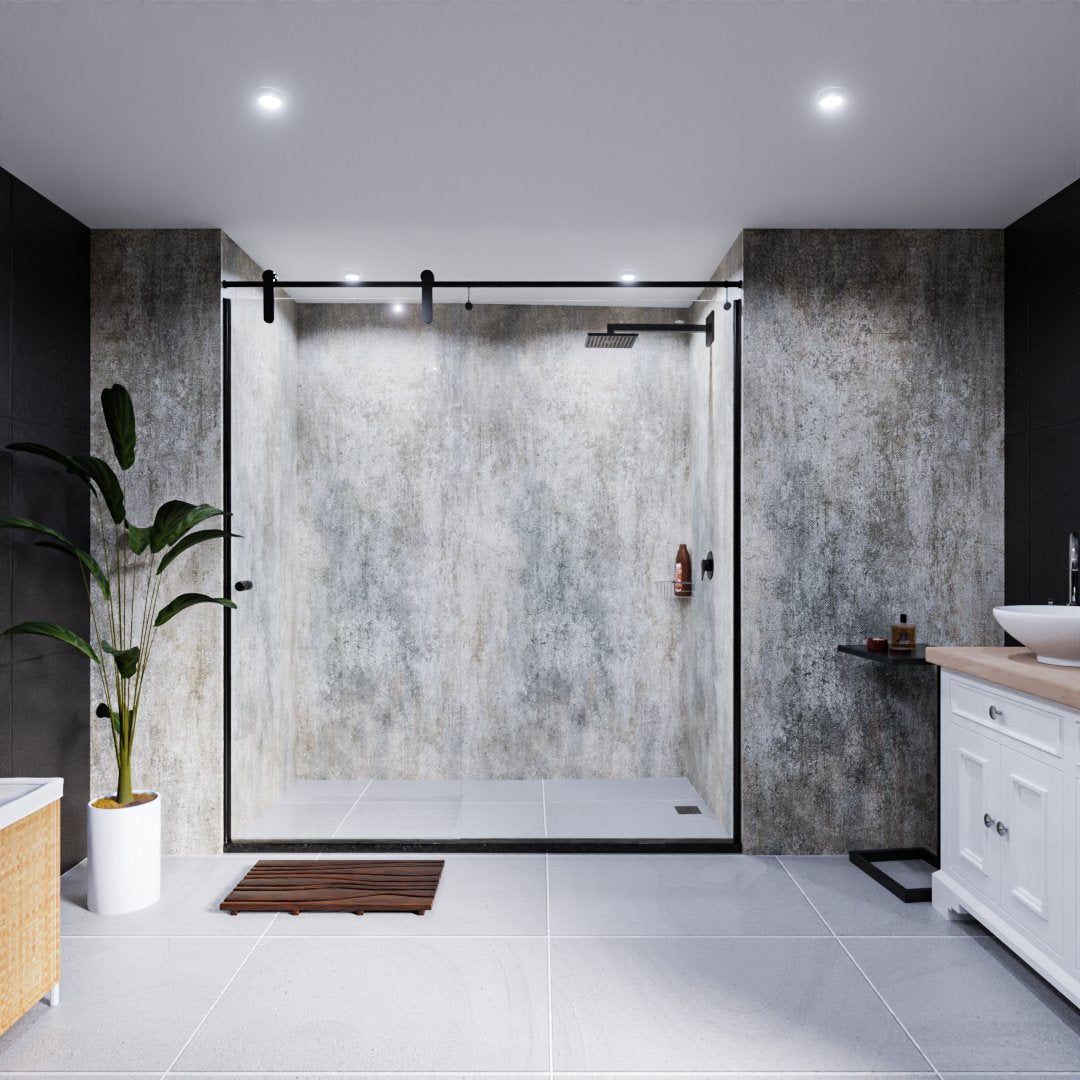 Save $10.00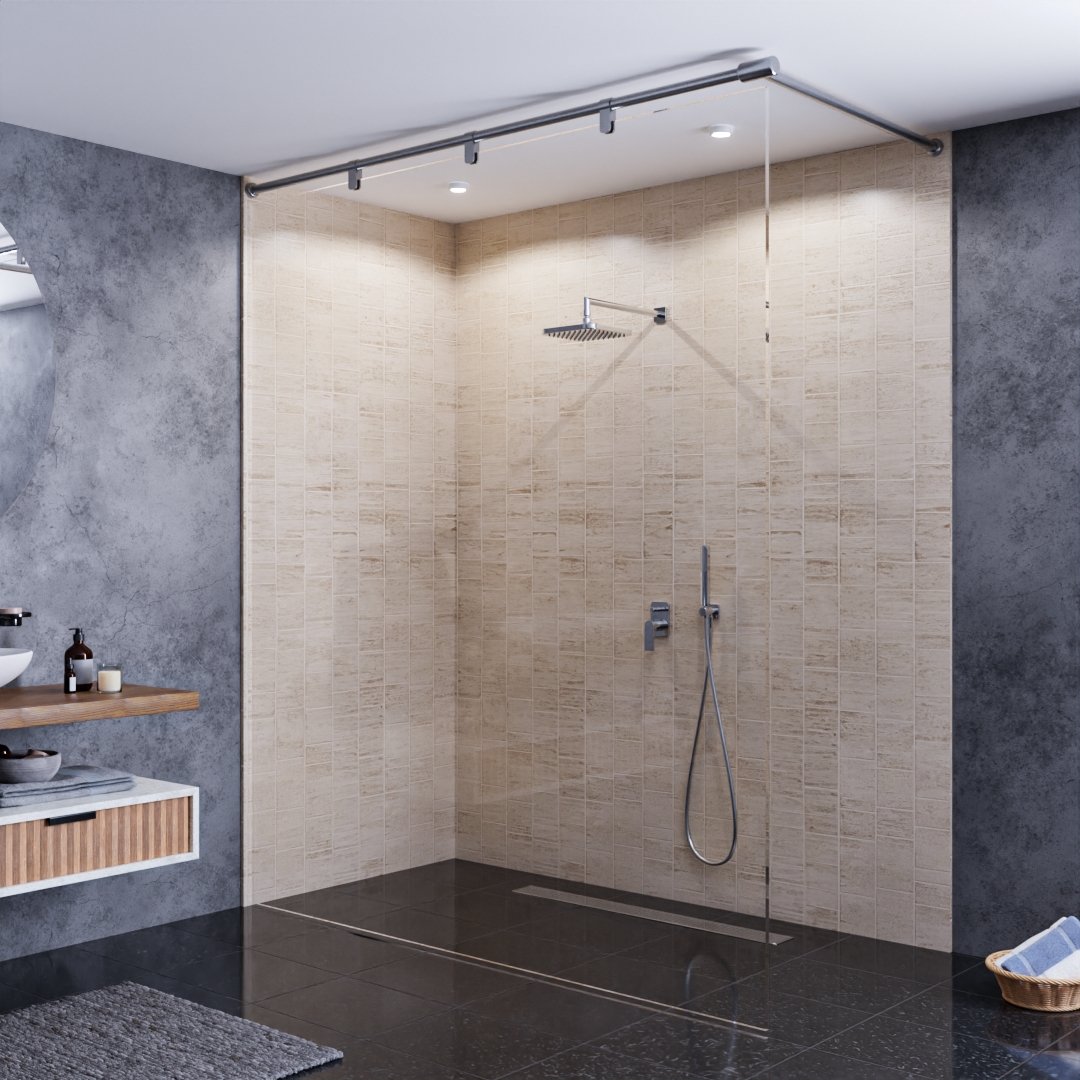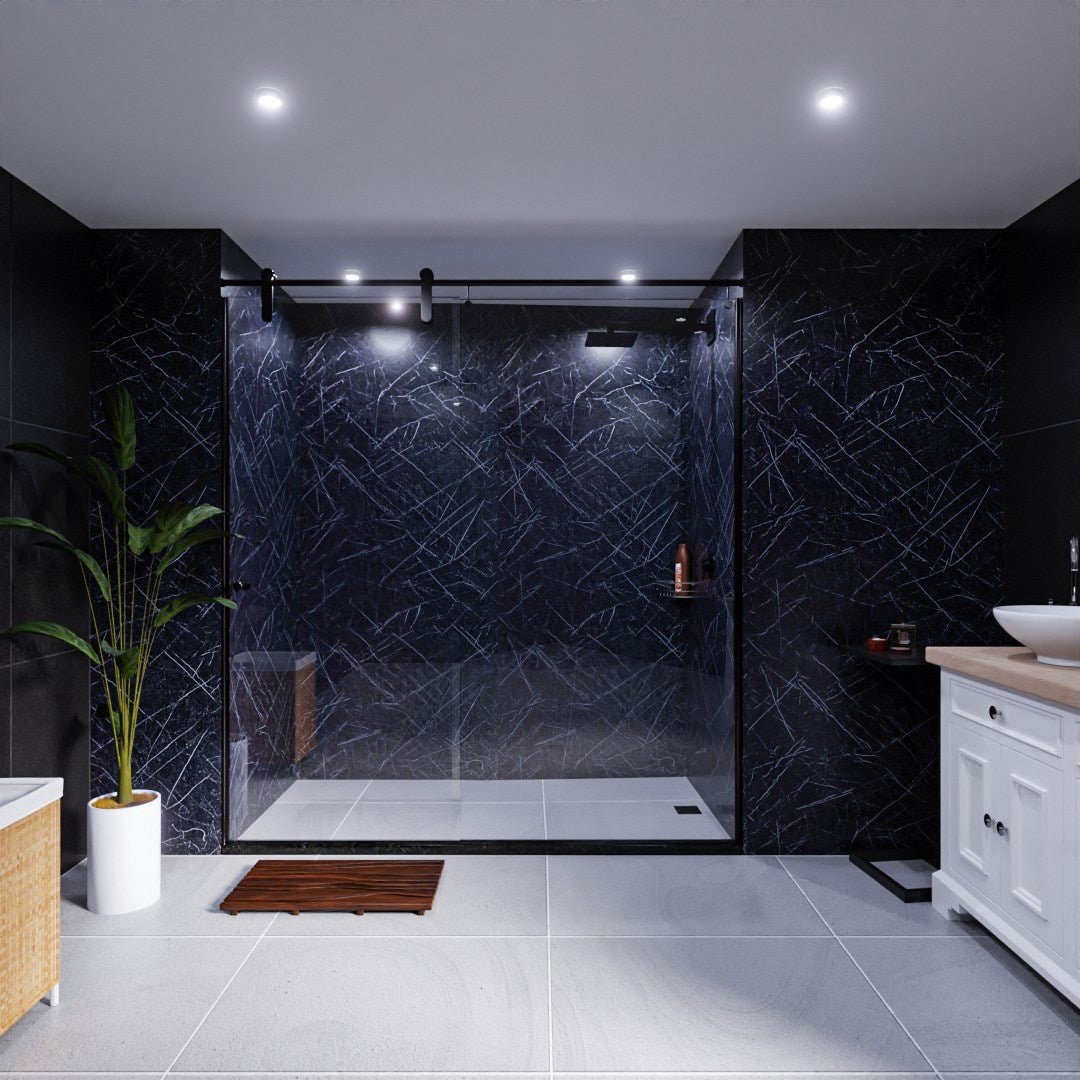 Sold out
Sold out
Sold out
What is Wall Panelling?
Wall panelling is a cost-effective and easy-to-install way to line the walls of your bathroom, living room, or basically any room in your home or business. They come in a wide range of colours and styles to give your room a luxurious and modern finish.

Our wet wall panels are available in large sections that snap together to create a seamless surface. This helps eliminate the mould and mildew often associated with grouted ceramic tiles. They are quick and easy to fit and don't require special tools or expertise to install. This makes them perfect for a DIY bathroom renovation and a modern alternative to tiles.
Our wood wall panels are wood veneer wall panels that look elegant in any space. They are easy to install by simply cutting to size and screwing them into the wall.

We can't believe how much better our room looks with our wall panels. So easy to install too!
Australia-Wide Delivery
We're dedicated to providing top-quality wall panels right across the country. We ship our products Australia-wide and offer free shipping if you order eight or more panels. Delivery times from our base in Victoria vary, depending on your location. Shipping usually takes between five and 14 days.
Note: Please don't book installers for your wall panels in advance, as we can't guarantee exact delivery dates and times, and can't be held liable for any delays.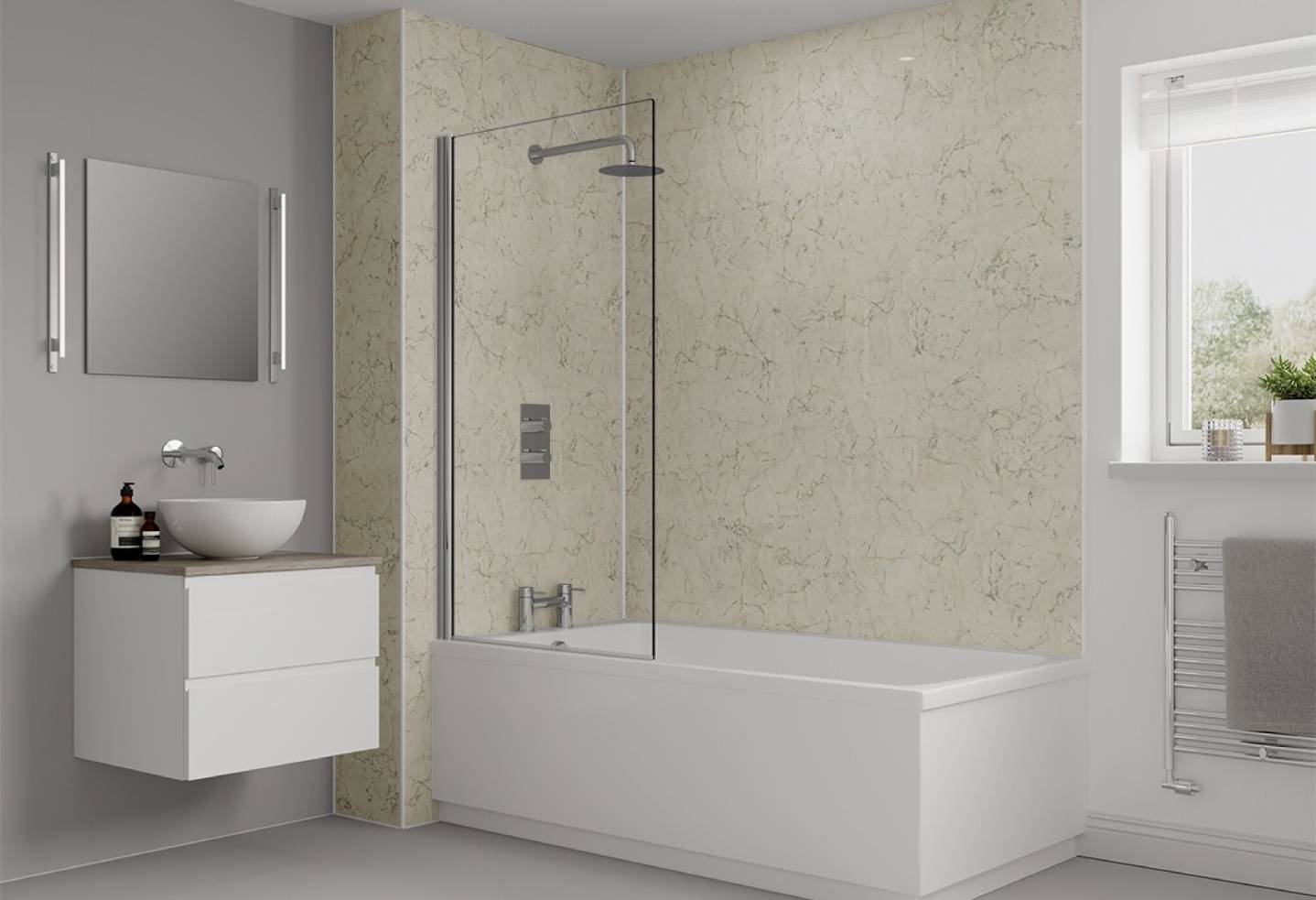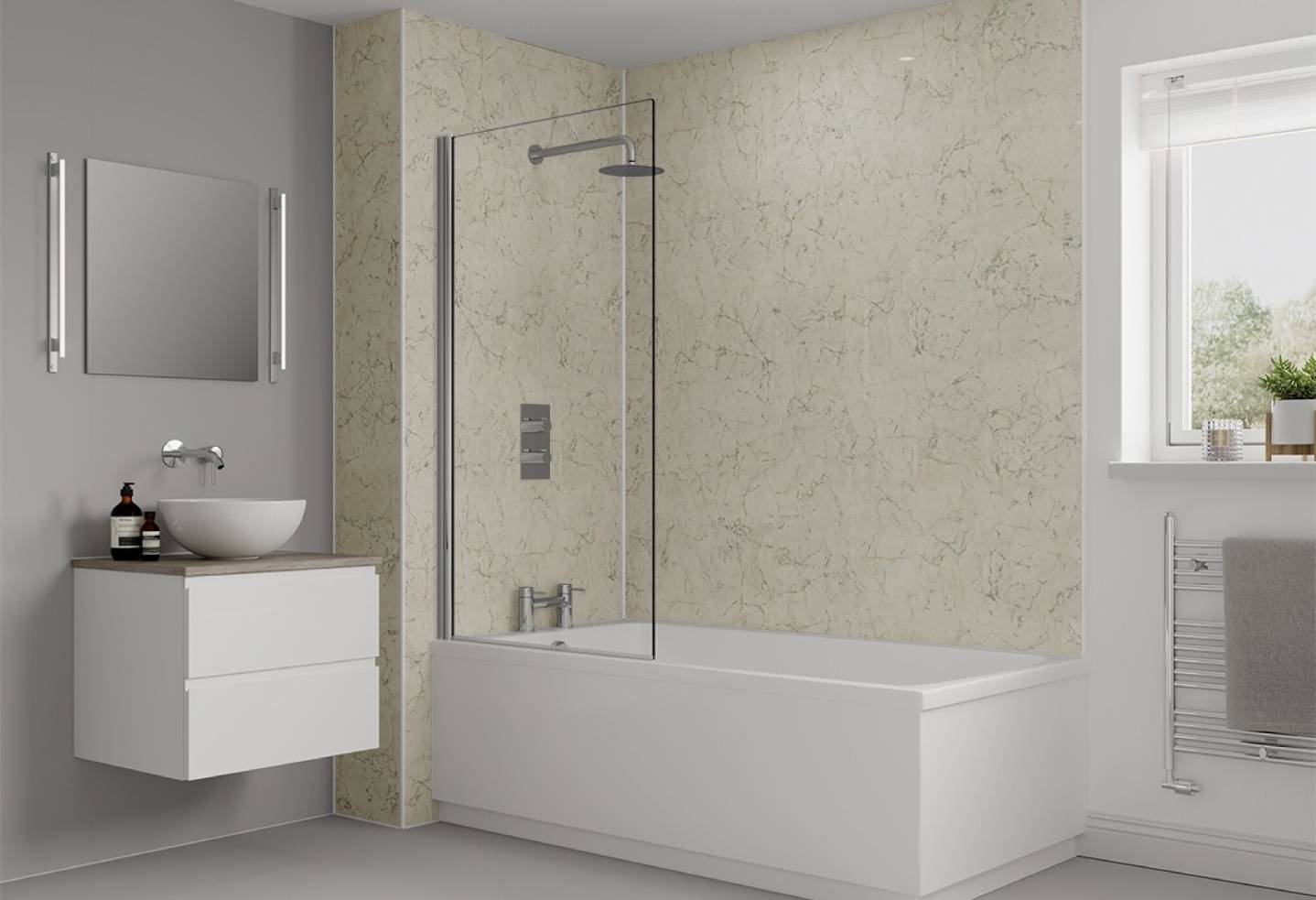 Wonderfully Waterproof
Our waterproof wall panels are made from high-quality PVC, which is impervious to water, and the tight tongue-and-groove seams lock together to provide a watertight finish. The result is a sleek, waterproof surface with few visible seams that repels water and helps prevent the build-up of mould and mildew.
 Our waterproof wet wall panels are an attractive-looking and functional solution that protects your walls from moisture. They are flawless and chic and are a great choice for placing on existing surfaces, like ceramic tiles, or on a new wall surface.
Please note: our wood wall panel product line is not waterproof.
Easy Installation
All of our product ranges are easy to install:
Wood wall panels only require you to trim to height and screw into the wall. Most wood wall panel installations take a couple hours max as long as you have the right tools.
Wet wall panels are one of the best and simplest alternatives to ceramic tiles. They can be installed directly onto existing tiled walls, or onto brand new walls, for a sleek and functional finish.
Beautiful Designs
Introduce an on-trend design to your bathroom or shower with our luxurious wet wall panelling. Available in a range of colours and styles, our authentic-looking designs will transform your room into a sophisticated and stylish retreat. Designed to look like genuine marble or stone, the veins are designed to flow naturally across multiple panels, giving a stunning and seamless finish.
Bring a touch of natural elegance to your space with our luxurious wood wall panelling. Available in a variety of colors and styles, our authentic-looking designs will transform any room into a sophisticated and stylish haven. Crafted to mimic the rich textures and warmth of real wood, our panels are designed to align seamlessly, creating an expansive and continuous wooden appearance that adds a stunning and cohesive finish to your decor.
Simple Maintenance
All of our products are super simply to maintain. All wood slat wall panels require is a little dusting every so often - that's it! Our bathroom wall panels have no grout and just need a wipe down with a damp cloth. No harsh chemicals required.
The WallPanels.com.au 10 year warranty
While we back the quality and durability of our wall panels, we nevertheless offer a 10-year product warranty for your peace of mind. We warrant that the panels won't crack, blister, or delaminate, and will remain watertight when fitted and sealed according to our installation guidance.

You must use the adhesive/sealant we supply during installation. Our wall panels are guaranteed for normal domestic use (indoors, in a climate of 18-25C and with a corresponding humidity of 30-85% RH).

FAQ
Our customer support is available Monday to Friday: 9am-4pm AEST.
Average answer time: 2h
Where can you apply your wall panels?

Our bathroom wall panels can be applied to almost any wall surface and are ideal for use in bathrooms, showers, kitchens, wet rooms, or any other room or surface exposed to water, humidity, and moisture. You can even place them directly over an existing surface, like ceramic tiles, or directly onto a new wall surface. Wet wall panels also make great splashbacks in your kitchen or bathroom.

Our wood wall panels can be applied to a number of different areas including: lounges, kitchens, dining rooms, offices and many other commercial & residential spaces.
How do you apply wall panels?

Our wet wall panels are stuck onto wall surfaces using adhesive. You can read the full instructions but here are the general steps:

Prepare wall surfaces, making sure they're dry, smooth, free of dust, mould, or other contaminants.
Turn off hot and cold water and remove shower heads, taps, and spouts.
Measure and cut panels as required.
Apply starting trim.
Apply the adhesive to the back of the panels and stick them to the wall, ensuring a tight tongue-and-groove fit between panels for a watertight finish.
Apply the end cap trim.
Apply wall panel sealant.


Our wood wall panels can be stuck onto the wall with that same adhesive, but they are usually screwed into the wall.
Are your wall panels easy to cut?

Whether it's our PVC wall panels or wood veneer wall panels, they're easy to cut. Use any saw that can cut any of our panels in a straight line. All of our wall panels can be trimmed to the exact measurement you need.

It's recommended to use a flat surface when cutting wet area panels and to cut on the face side of the panel to reduce the risk of jagged edges. See all the different methods of cutting panels.
What sizes do wall panels come in?

There are various wet wall panel products on the market in Australia, but leading wet wall suppliers, like WallPanels.com.au usually offer sheets 2.4m high x 1m wide x 10mm deep. However, you can find products that range from 2.2m to 2m high and 0.9m wide. Thickness can range from 6mm-10mm.

Our wood veneer product line measures 2.4m x 0.6m. This is the standard size for these kinds of wall panels, but you can also find them in 2.7m and even 3m sizes. We do not offer longer lengths at this time.
Our customer support is available Monday to Friday: 9am-4pm AEST.
Average answer time: 2h